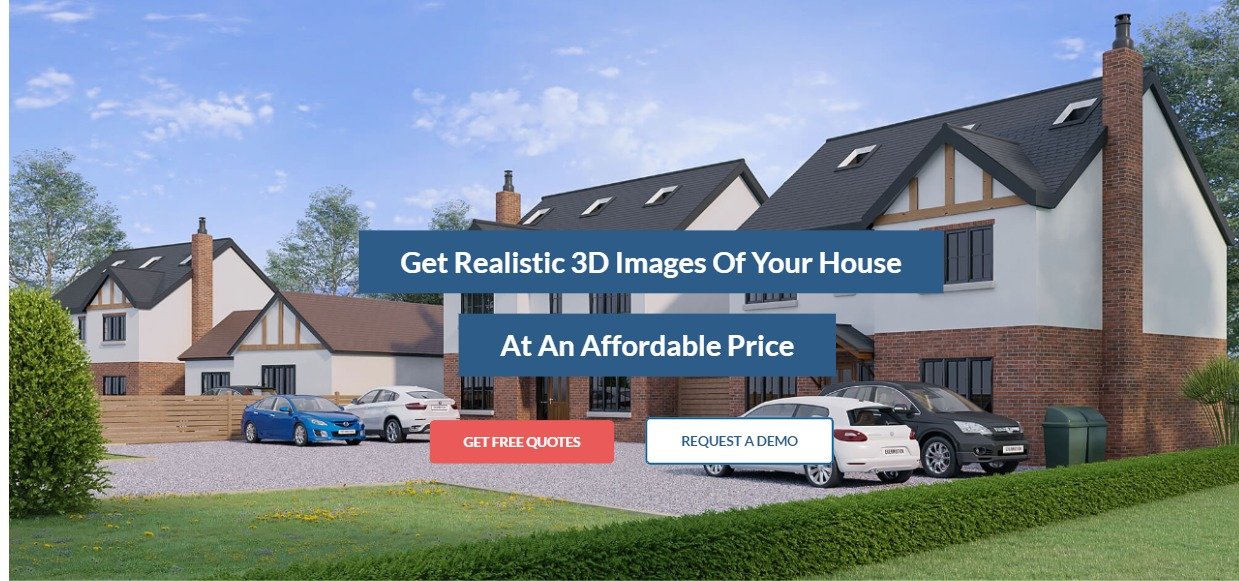 Deliver Stunning Animated Video Footage
With Excellent Production Values
GET FREE QUOTES
REQUEST A DEMO
With the trend of AR and VR-enabled virtual site visits becoming popular in the real estate industry, rotoscope technology has emerged as the go-to option for enterprises. When you want to give your target customers a realistic (virtual) viewing of the property, then you cannot make do without rotoscoping after-effects in the videos. By allowing you to deliver stunning animated video footage with excellent production values, rotoscoping adds that much-needed X-factor to the real estate industry. So, if you are looking for a reliable service Rotoscope animation service provider, then your search ends with SK Renders.
What Is Rotoscoping in VFX?
The process of rotoscoping vfx is the same but used for different purposes. In visual effects, digital rotoscoping is used to create a matte or mask for things to change or replace the background, change the colors by masking or any other reason. The technique provides the opportunity to the filmmakers to make the scenes which can be impossible, difficult, expensive, dangerous in reality.
Rotoscope Anime in Real Estate
Put simply; rotoscoping is simply a technique of animation that allows the output to be more fluid and realistic in its movement. If you think of ancient animations, you will remember them to move in distinctive and disconnected movements, with literal breaks between steps and movements. Rotoscoping, way back in the early 1900s, was introduced to the world of cinema by Max Fleischer with the comedy series – Out of the Inkwell that portrayed an animated clown as the protagonist. This new form of animation soon took the industry by storm.
After Fleischer, one of the earliest persons to make use of rotoscope animation was none other than Walt Disney, in Disney's first feature cinema – Snow White and the Seven Dwarves, and after that, countless more. However, the technique of rotoscope after-effects would still face another revolution before it would be like the technique that is most widely employed today. That revolution was ushered by Alfred Hitchcock when he made the radical decision of making use of digital rotoscoping in a live-action movie.
It was only in the 1990s that rotoscoping was digitized and made it possible to incorporate roto animation on a computer screen. That brings us to today, where digital rotoscope happens to enjoy a versatile application across the content and film industry in the world.
Types of Roto Animation
Having said that, what exactly does roto animation or rotoscope animation mean? Essentially, rotoscoping refers to the masking of a specific object or entity and placing it on a desirable background. The finest rotoscoping examples are the lightsaber used in the Star Wars Series and in Mary Poppins, wherein the ropes were hidden in scenes where it appeared that the protagonist was actually flying. There are essentially two types of roto animation, which are distinguished on the basis of the amount of rotoscoping effect that is used.
Referential rotoscope animation
Referential rotoscope animation essentially refers to the practice of making use of actual actors for scenes and then making use of rotoscoping animation on their outlines to create an animated effect. This is usually used in fully animated cinemas such as Disney's animation of Snow White and the Seven Dwarfs.
Partial rotoscope animation
Partial rotoscope animation refers to the use of animation in live-action cinema to include animated characteristics or rotoscoping effects amidst actual actors. A prime rotoscoping example of this form of roto animation is the raccoon in Marvel's Guardians of the Galaxy series, wherein an actual raccoon was used as the reference for the movements for the raccoon's character – Rocket, in the film.
Steps for best Rotoscoping VFX Results
The process of rotoscope animation after-effects is quite intricate and requires seasoned expertise like what we possess at SK Renders. The technology that we use for digital rotoscoping for modern content matters immensely, along with your ability and skill. Here are the steps we undertake to deliver the most impressive roto animation results.
Know your reference
We take all the efforts to understand your reference film like the back of our hands. Right down to every minute movement in varying directions to the background of your reference is noted in order to make the ultimate animation as smooth as possible.
Using the appropriate software
We use software such as Nuke Rotoscoping, Fusion rotoscoping, Autodesk, and Adobe to ensure that we have the appropriate tools to create quality films. We make sure to use the technology or software that you are most comfortable with. Our experts make use of the optimal number and types of tools that are required to execute your vision.
Finish strong
After we have created your base frames using the reference film, we round off the creation by adding in the details and finishing touches using the tools offered by the software of your choice, such as adding color, masks, warping, and so on.
Why do you need Skrenders?
The manner of incorporating quality rotoscope animation into your content is often difficult, to say the least, and comes with its fair share of meticulous attention to detail. In the absence of this meticulous attention to detail, the end product or film becomes a subpar piece of content that is simply not as good as it can be. Moreover, quality roto animation requires the use of software such as Nuke rotoscoping and Adobe. While these can be simple to learn, in order to create industrial-grade, top-quality content, you need to have an immense amount of experience and expertise.
That is what we at SK Renders offer to our clients. No matter what your digital rotoscoping needs are, our company is the ideal choice for quality and state-of-the-art rotoscope animation after-effects. We make use of a team of dedicated and experienced professionals that are extremely well-versed with the process of roto animation. Moreover, the skill of our manpower is supplemented with the best and finest technology and software that is available in the present-day market. Apart from rotoscoping, we also serve house exterior rendering, interior visualization, 3d floor plan of house, 3d house architecture, architectural animation, 3d rendering walkthrough, digital product rendering etc. services with a great delivery process.
Connect Us
With cost-effective rotoscope animation solutions that consider quality as the foremost priority, SK Renders is your first and last stop for any rotoscope anime solutions! Get in touch with us via phone call or email to know more about us or to discuss your needs.
Call Us: (UK) +44 116 318 4127 , (USA) +1 320 270 0140,
Email: Info@skrenders.com